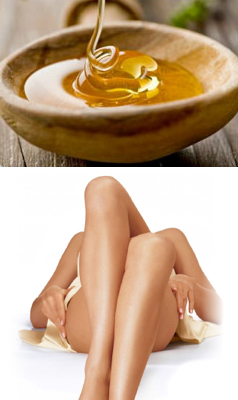 As with our skin care, Bloom uses gentle and effective hair removal products that do not contain harmful ingredients.
We use an organic sugaring paste. Sugaring is as effective as waxing but can be performed on shorter hair. Other benefits of sugaring include:
made with sugar, water and lemon, no petroleum sensitivity worries
no or low heat, no accidental burns
water based, easy to clean residue from the skin without abrasive rubbing
adheres only to hair and dead skin, leaving your body lightly exfoliated and smooth
pulled in the same direction as hair growth causing less breakage than waxing, resulting in fewer ingrown hairs
If you're currently used to waxing for hair removal, switching to sugaring can be strange at first. The application method is completely different but you will soon love it! Also, if you haven't waxed in a while and have been shaving, expect your first appointment to take a little longer. Trust us though, the benefits of sugaring are numerous.
Gift Certificates can be purchased here.
Hair Removal Services
Eyebrows | $18.00
Upper Lip | $13.00
Upper and Lower Lip | $18.00
Chin, Cheeks, and or Neck | $15.00-$35.00
Underarms | $20.00
Arms | $40.00
Half Leg | $35.00
Full Leg | $65.00
Full Leg w/ bikini or buttocks | $80.00
Bikini | $25.00
Buttocks | $20.00
Back | $50.00
Back w/ Shoulders | $60.00
Chest to Waist | $50.00
Tummy Hair Removal | $15.00-$20.00
Extended Bikini Hair Removal | $40.00
Brazilian Hair Removal – initial/over 6 weeks | $70.00
Brazilian – maintanance | $60.00